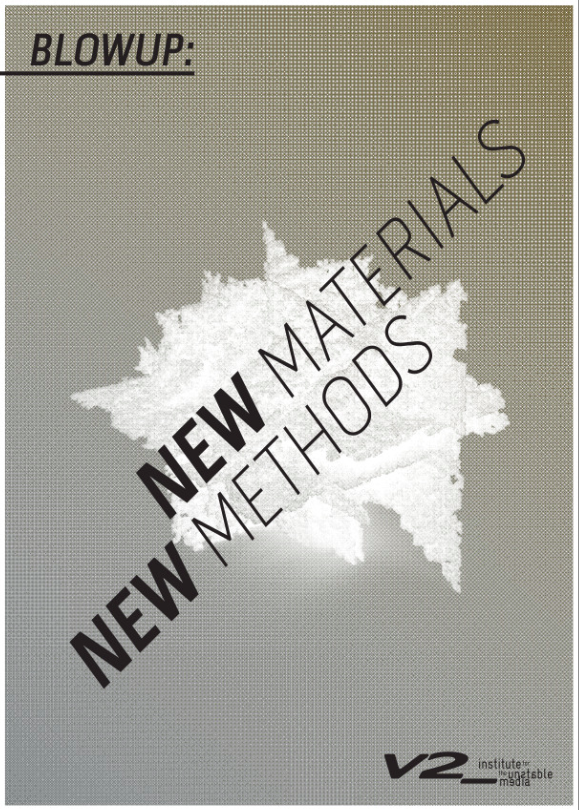 I've always been interested in publishing — from the zines I made as a teenager, to the articles I've written for magazines over the years, to the blog I kept as a Master's student (back when it was a hot thing to blog), and now for the past three years at V2_ Institute for the Unstable Media, initiating and leading the e-publishing programme as part of my Blowup series of events.
Over this past three years, there have been many lessons learned in terms of both producing and distributing content in eBook form. In May this year I was invited to give a talk entitled The eBook as a Vehicle for Re-dissemination and Creation, as part of Off The Press: Electronic Publishing in the Arts, a conference convened by the Institute for Network Cultures and hosted by the Boijmans Museum. The talk sums up some of my thoughts on the eBook as a form — in particular as a unique platform to give new life to old content, to repackage and remix, and to inspire groups to rapidly generate content which responds to current events ("booksprinting").
As 2014 draws to a close, I looked back over the year and thought it timely to share the link to my talk on e-publishing alongside links to download the eBooks that I produced at V2_ this year (which all relate to themes of innovation, materiality, and extreme scenarios). They are free to download, so enjoy, and happy holidays!
Responsible Technological Innovation (in collaboration with the Risk Science Center at the University of Michigan)
Blowup: New Materials, New Methods
Outer Space as Extreme Scenario